Nb: The criteria used for this ranking is based on the contest the pitch provides, not the quality of the stadium itself. Factors such as pitch quality, days the test lasted, and the battle between bat and ball is primarily considered. 
8. Manuka Oval
Having only ever held one test match, it was always going to be hard for Manuka to make it high up this list. The one and only ever test match played in Canberra ended in a resounding 366 run win for Australia over Sri Lanka. However, after 20 wickets were taken in just under 2 days, Manuka offers hope for more riveting contests in the future; perhaps against more prominent opposition.
7. Optus Stadium
Like Manuka, Optus Stadium is vastly inexperienced when it comes to hosting test matches. Despite this, however, the two matches played have offered invigorating contests where both batsman and bowlers have been equally influential. Australia v India in 2018 was in-particular an excellent contest between bat and ball, offering both spin and bounce, but also opportunities to score. Only on the final day was a winner determined as India collapsed on a true 'day five pitch', handing Australia a 146 run win. Inevitably, the calibre of the venue is extremely difficult to judge based merely on two matches. However, if Optus Stadium can produce similar results to its previous ones, there is no doubt it, in time, it will move up this list.
6. Bellerive Oval
Bellerive is another one whose placing is hard to determine sheerly due to its lack of exposure to Test fixtures.  But when it has hosted, more often than not it has provided something for both bat and ball. The most recent test match in Bellerive was an innings win by South Africa over Australia having bowled Australia out for 85 and 161. 2011 against New Zealand was an immense contest between bat and ball, resulting in a Black Caps win by 7 runs on the final day. The pitch in was lauded around the world for its seam and bounce, and the thrilling final result a reflection of the amazing work by the ground staff. Unfortunately for Bellerive, its small size means it won't be a regular venue for test cricket, but if it continues to produce competitive wickets as it has done in the past, this may all change.
5. Melbourne Cricket Ground
The emergence of drop-in pitches into the Test arena has ultimately meant the MCG hasn't fostered many close contests between bat and ball in the last decade. 'Dull', 'lifeless' and 'boring' are some of the words used to describe the drop-in MCG wicket that hasn't provided much than draws or complete batting dominance over the last 10 years. But alas, there have been some significant exceptions.  The 2019 match against New Zealand, for example, offerred Australia bowlers pace, bounce, and turn that resulted in New Zealand being bowled out for under 250 in both innings. The MCG test against India in 2020 was also excellent, providing an even contest that was ultimately won by the better team. Consistently fostering this kind of contest has been an issue in the past, but the Melbourne curators continue to work hard to turn the MCG's reputation as a 'road', into a pitch that more often than not provides for the bowlers- and the recent boxing day test proves this work has payed dividends.
4. Sydney Cricket Ground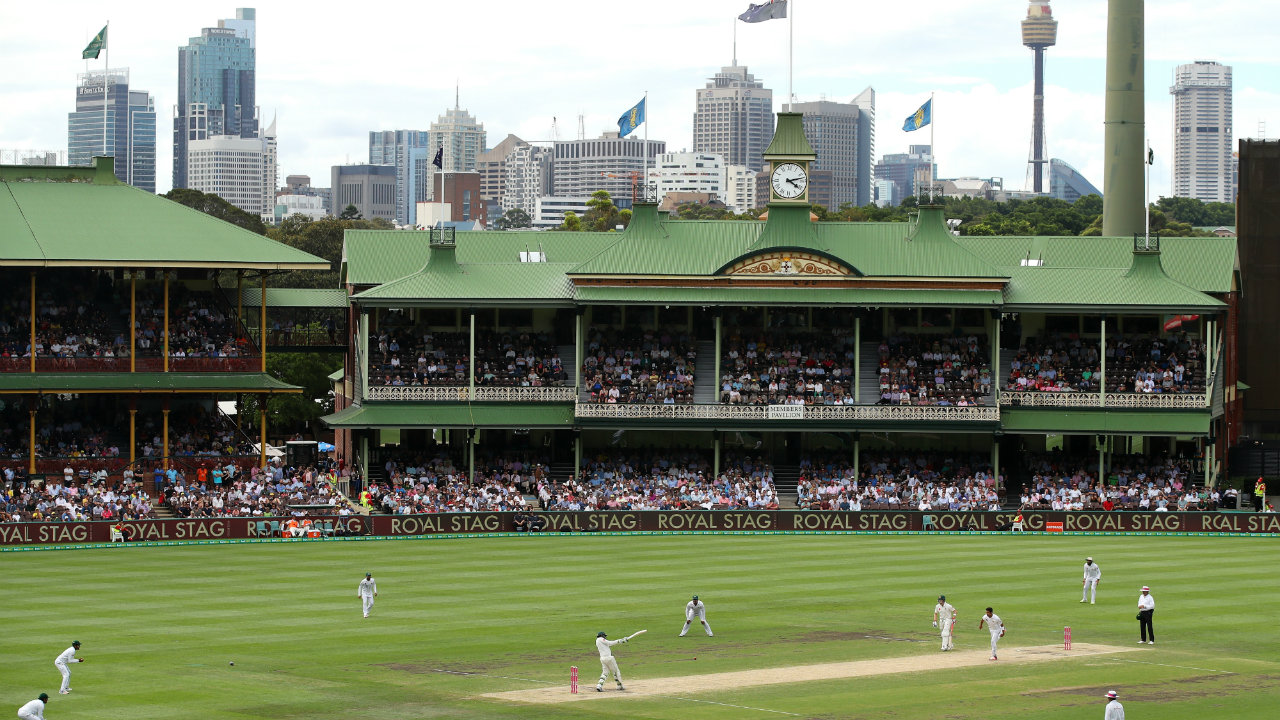 There is no doubt the SCG is one of the most iconic, if not the most iconic, sporting venues in Australia. But when it has come to the entertainment of cricket played, the famous venue hasn't been fantastic. Like the MCG, matches in recent times at the SCG have been characterised by big batting totals often ending in draws. But what the SCG normally has that Melbourne doesn't is the prominence of spinners late in the game. The SCG has a tendency to turn into a spinning wicket late on days 4 and 5, which often brings Nathan Lyon and co into the game. Lyon's 10 wicket match against New Zealand at the SCG is an example of just how much the SCG can offer spinners. Yet again, however, consistently producing these competitive pitches is an issue. We just saw in the most recent Sydney test that even on day 4/5, India was able to make 334 with 5 wickets still in hand.
3. The WACA
Renowned for being the fastest and bounciest test wicket in the world, the WACA no doubt provided its fair share of entertaining cricket during its tenure as a test venue up until 2017. Pace, seem, and bounce characterised the opening days before the cracks started to emerge, inviting spinners and uneven bounce into the game.  But this is not just a bowler's pitch. The fast outfields and bounce often work into batsmen's favour, and the WACA is notorious for hosting some of the most entertaining innings of all time.  What's more, only once has there been a draw at the venue in the last 10 years, revealing that for the most part, contests at the WACA have been far from dull. Indeed, it is a shame that this icon of Australian test cricket will no longer feature in the international arena, but by no means will it ever be forgotten.
2. The Gabba
Prior to India's victory, the Gabba had been an Australian fortress for the last decade. Fast and bouncy with the potential for spin late in the game, the Gabba more often than not provides for bowlers. Batsman too should not be discouraged, as the Gabba rewards players who get themselves in. Its bounce is even, and batting against pace can get easier over time.  Indeed, this balance is what has given Gabba an average pitch rating of 'very good' pitch rating over the last 10 years; the highest rating a pitch can acquire after any given match. As demonstrated by the last Test of the Australia v India series, the Gabba continues to impress, and its name will be pencilled in as a test venue for years to come.
1. Adelaide Oval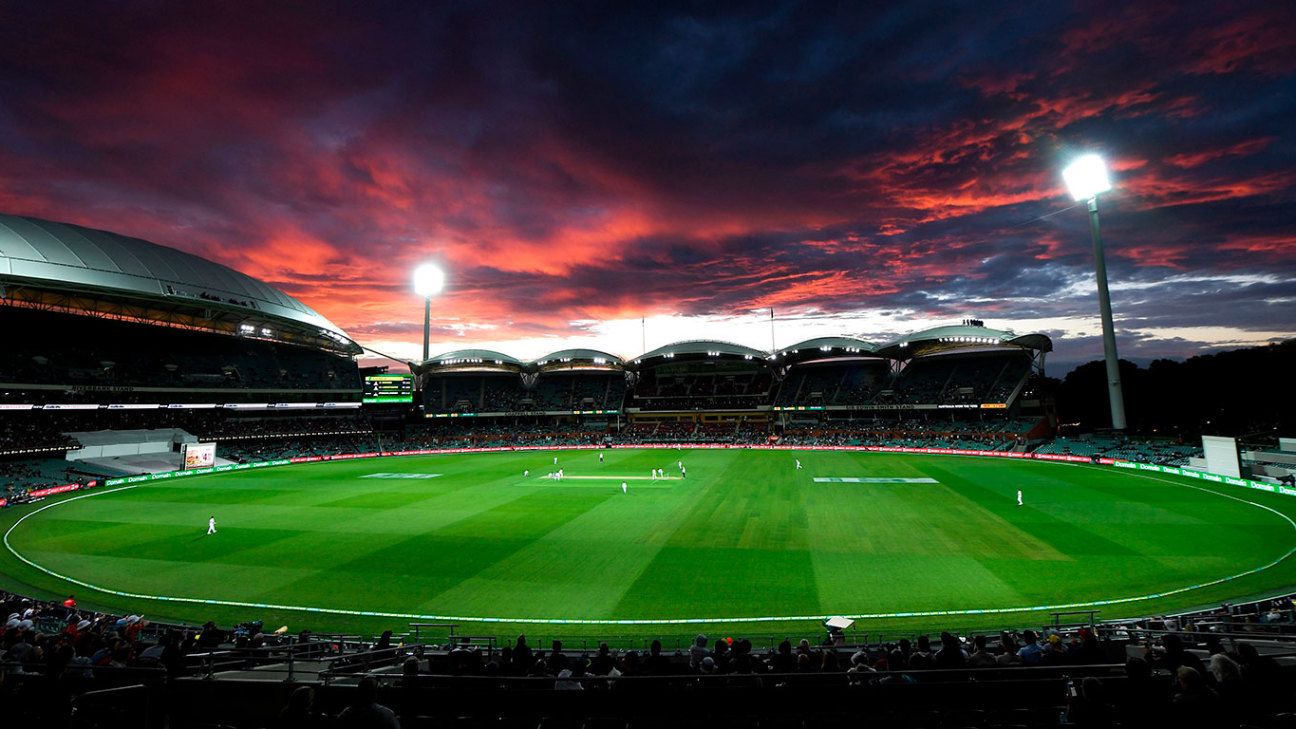 Not only is it arguably the nicest Australian sporting venue to spectate at, but Adelaide Oval has hosted more than its fair share of quality Test match cricket over the past decade. Indeed, it has had the benefit of the day-night Test, and a swinging pink ball has inevitably made for some extremely invigorating Test cricket. Never before has there been a trickier time-of-day to bat in Test match history than in the dark against a swinging pink rock. But even in broad daylight has Adelaide been fantastic- just ask Australia's fast bowlers after they dismissed India for 36. If Adelaide didn't have the day-night test, would they still be on top of this list? Who knows. But nevertheless, there is no better venue to watch test cricket than in Australia than Adelaide Oval.