Nb: this list only includes players who had made their debut after 2000, and all stats included are solely from opening the batting. Night watchmen also do not count.
14. Cameron Bancroft
18 innings, 446 runs @ 26.24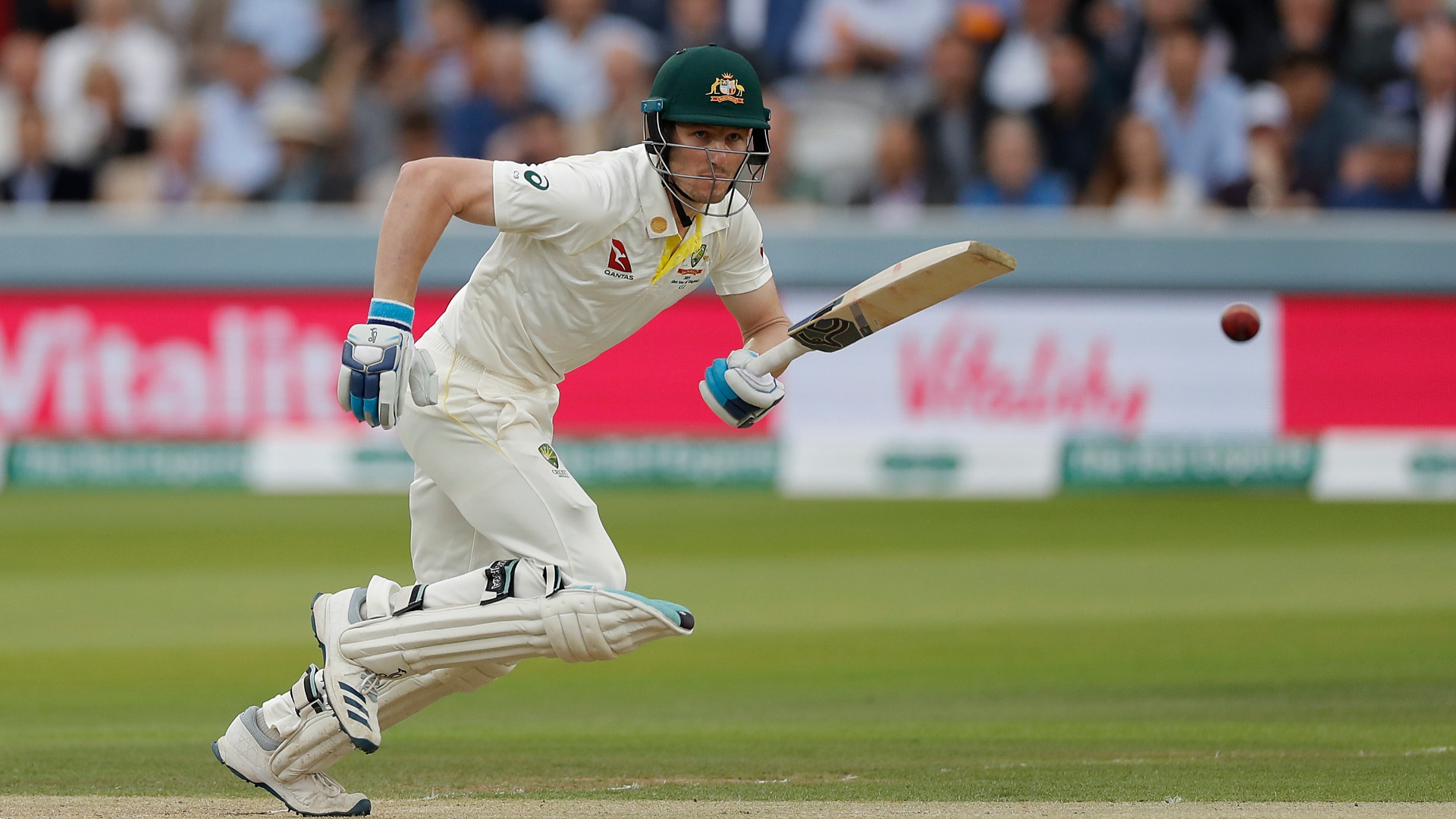 Bancroft looked set to be David Warner's long-term opening partner after his unbeaten 82 in the first test of the 2017 Ashes. However, after failing to score more than 30 in his next 7 innings and combined with the horror of the ball-tampering scandal, Bancroft's future as an Australian opener does not look particularly hopeful.
13. Aaron Finch
10 innings, 278 runs @ 27.80
Being thrust into the team on the back of the horror series in South Africa was always going to be a tough ask. Not only is Finch predominantly a white-ball player, but the two series he played in were not exactly easy going; Pakistan in the UAE and number-one ranked India at home. Given that Australia lost both series and Finch didn't take the opportunity to cement his spot meant that it was always likely he was going to be replaced.
12. Marcus Harris 
17 innings, 385 runs @ 24.06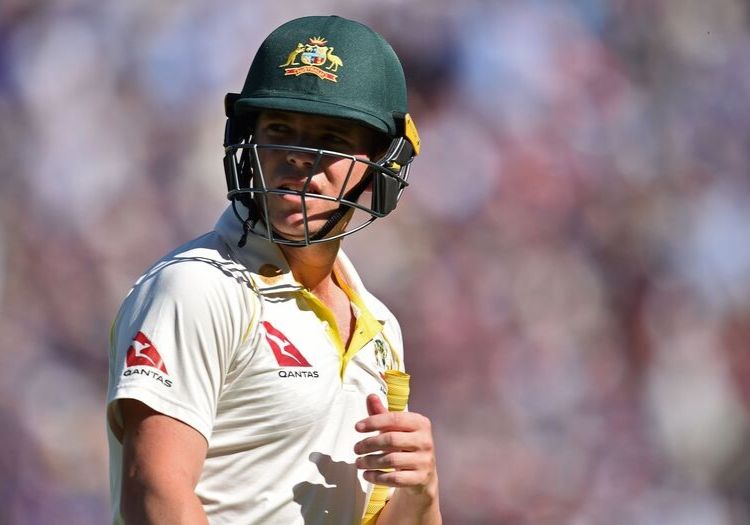 Harris is another one who failed to cement a position in the team in the post-Warner/Smith era. Only two 50s in 17 innings and a flawed technique that was exposed in the 2019 Ashes ultimately signaled his replacement. To his credit, however, Harris has averaged 118 in the current Sheffield Shield season; bringing him back into contention.
11. Matthew Renshaw
19 innings, 605 runs @ 33.61
Under a new selection policy that focused on picking up and coming talent, Renshaw's selection seemed to be a gem after his 184 against Pakistan in 2017 and a decent series away in India. But consistency proved to be a challenge, and a lack of runs domestically has meant Renshaw hasn't played another test since the tour of South Africa in 2018.
10. Shaun Marsh 
10 innings, 347 runs @ 38.56
Shaun Marsh's time at the top of the order, albeit a short time, can be considered a success. Ten innings brought about 1 hundred and 2 fifties at an average of 38, with the sole hundred against South Africa in 2014. The only reason why Marsh isn't further down on the list is that he hasn't consistently opened the batting. Only having batted 10 times makes it difficult to truly judge his calibre as an opener. As it has been with his entire test career, SOS has struggled to lock down his name on the team sheet, and unfortunately for him, age is not exactly on his side.
9. Ed Cowan 
29 innings, 963 runs @ 33.21
Unlike most of his counterparts on the list, Ed Cowan was Australia's opener with David Warner for a consistent period of two years. Despite consistently getting starts, Cowan ultimately failed to turn these runs into big scores, with only 1 hundred from his 29 innings. Failure in the 2013 Ashes ultimately spelled the end for the left-hander, who did not return to the international level after that game.
8. Phillip Hughes
32 innings, 1072 runs @ 34.58
A huge talent from a young age, the late Phil Hughes began his test career in 2009 aged 20 on tour to South Africa. Hughes became the youngest batsmen ever to score hundreds in both innings of a test match the Second test against South Africa. His immense success on that tour prompted many to label him the long-term replacement of Matthew Hayden, who had just retired. However, scoring consistent runs was an issue, and Hughes was in and out of the test team for another 4 years, primarily opening the batting but also in the middle order. The 2013 Ashes was the last test he ever played for Australia before being fatally hit in the head by a bouncer in a Shield game in 2014; an extremely tragic end to a career that was far too short and a player who was unbelievably talented.
7. Usman Khawaja
7 Innings, 484 runs @ 96.80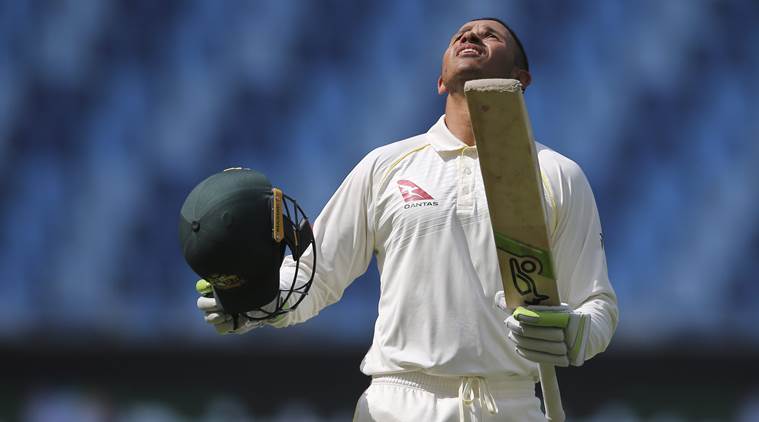 Khawaja's record at the top of the order is nothing short of exceptional; two hundreds and two fifties in seven innings at an average of almost 97. But like Shaun Marsh, Khawaja simply hasn't spent enough time at the top for his quality as an opener to be fairly determined. While his counterparts higher than him on this list may have worse records, they have played significantly more games than Khawaja. In other words, the records of the other opening batsmen are more reliable. This isn't to say Khawaja won't ever make it further up the list; he just needs to maintain his run-scoring over a longer period of time to cement his status as a truly excellent opening batsman.
6. Joe Burns
36 Innings, 1296 runs @ 37.03
Despite his dire run of form recently, Joe Burns has proved his worth as a more than capable opening batsman over the last several years. He was thrust into the team as a no.6 in 2014 with significant success, yet was dropped for the subsequent series against England. Following the retirement of Chris Rogers, Burns was promoted to the top of the order and immediately proved his worth with a 71 and 129 in the first test against New Zealand. Yet the problem with Burns was that he either seemed to score big runs or no runs. In the 2016 series against Sri Lanka and South Africa, Burns' high score was just 29. He was inevitably replaced before making his return in 2018, and his 180 against Sri Lanka cemented his position in the team since. But Burns may have already played his last test for Australia after being dropped following a torrid run of form where he averaged 6.88 in Sheffield Shield and managed only 1 score above 10 in the first two tests of the summer.
5. Phil Jaques 
19 innings, 902 runs @ 47.47
Phil Jaques was one of the finest domestic players of his time, having scored over 16000 runs at a superb average of 48. Yet unfortunately for him, Jaques time aligned with that of both Justin Langer and Matthew Hayden. Hence he only ever played 11 tests in the baggy green. Nevertheless, Jaques proved he was more than capable in the test arena. 902 runs at an average of just over 47, including 3 hundreds, begs the question of just how good Jaques could have been if not for the brilliance of Hayden/Langer and his own injury problems. If they were ever an 'unlucky XI' of Australian cricket, there is no doubt Phil Jaques would be opening the batting of that team.
4. Shane Watson 
52 innings, 2049 runs @ 40.98
Whether you loved him or hated him, no one can deny Watto's talent. Watson has scored the third-highest runs of any Australian opener since 2000 at an average of almost 41. The only problem with Watto was his ability to convert his starts into big scores. From 52 innings he made 15 fifties, but only 2 of these were turned into hundreds. Nevertheless, Watson opened the batting in every test match from 2009 until 2011, forming formidable partnerships with both Simon Katich and Phil Hughes. His struggle to make big hundreds arguably prevented Watto from ending his career as one of Australia's greats, but by no means was he far off. When also considering he was more than handy with the ball and a fantastic fielder, some may argue Watson deserves to be higher on this list.
3. Chris Rogers
48 innings, 2015 runs @ 42.87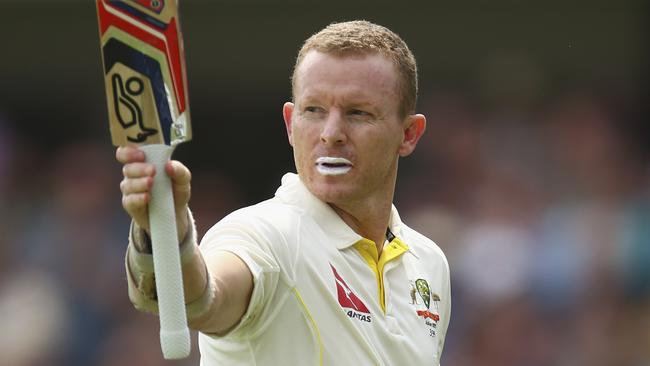 Like Phil Jaques, Chris Rogers can also consider himself another player who, if not for unfortunate circumstances, would've played far more test cricket for Australia. 25,000 runs at an average of almost 50 in domestic cricket is an unbelievable record, yet Rogers only played one test match before the age of 35, and 24 tests thereafter. After 5 years since his debut, Rogers was picked for the 2013 ashes series and maintained his place at the top of the order for the subsequent two years. He and David Warner formed a very successful partnership in that time, with Rogers generally the anchor whilst Warner played the aggressor. The pair shared 9-century partnerships in their 41 innings together, and Rogers became known for his consistency, most notably scoring 7 half-centuries in a row over the 2014/15 season. Ultimately, Rogers' retirement in 2015 left a hole at the top of the order that hasn't really been properly filled since.
2. Simon Katich
61 innings, 2928 runs @ 50.48
The reliable left-handed opener had a fantastic record for Australia and is another player who arguably should've played more cricket than he did. Katich began his career in the middle order after Steve Waugh's retirement but after injury to Phil Jaques in 2008 he was promoted to the top of the order. From there, Katich remained as Australia's primary opening batsman for 3 years, a role he fulfilled with great success. Katich managed almost 3000 runs from 61 innings with 25 fifties and 10 hundreds, the highest average of any opener in the post-2000 period. In 2007/8 Katich also broke the record for the most runs ever scored in a Sheffield Shield season, scoring 1506 runs at 94.12. His consistency was rewarded in 2010 when he was named in the World test XI by the ICC, and also received the Alan Border Medal for the Men's Test Player of the Year. However, despite averaging over 50, Katich was controversially dropped in 2011. Nonetheless, he finished his career as a renowned player and one of Australia's finest opening batsmen.
1. David Warner
152 innings, 7205 runs @ 49.69
No real surprise that Warner tops this list. The very fact that he was picked to make his test debut without any first-class experience is in itself a testament to his skill. Whilst Australian opening batsmen have chopped and changed around him, Warner has remained one of Australia's most important players since 2011; if not the most important. His 7200 runs make him Australia's 8th highest run-scorer of all time and the second-highest of Australian openers, only behind Matthew Hayden. Obviously, the sandpaper scandal in South Africa somewhat tarnished his reputation, and rightly so. But if we are talking about pure skill and run-scoring ability, which we are, then none other than David Warner deserves to be at the top of this list.