Over the past week, the topic of home crowds influencing umpiring decisions has reared it's head again. This so called "noise of affirmation" has been a grumbling point for sometime now across Victorian clubs and the media, who believe the support of fans from interstate clubs such as Adelaide and West Coast subconsciously influences Umpires into making decisions which advantage the home side. St Kilda coach Alan Richardson claims this advantage for interstate clubs has "potentially gone to a new level (at the new Perth Stadium in particular)"reflecting on the statistic that showed St Kilda had received just 39 free-kicks compared to West Coast's 95 in their past four matches played in Perth.
"I got really frustrated on the weekend and it's the non-calls. That's the point I'm trying to make about this 'noise', the influence it has on the umpires."
This "noise of affirmation" seems to be a big part in the home ground advantages of interstate clubs, shown by the fact Port Adelaide and Adelaide supporters have drowned out Adelaide Oval's sirens with their cheering on numerous occasions. This home ground advantage helps balances somewhat the fact that those same interstate clubs are forced to travel every second week, rather than a club like Collingwood for example, who only travels interstate five times in 2018.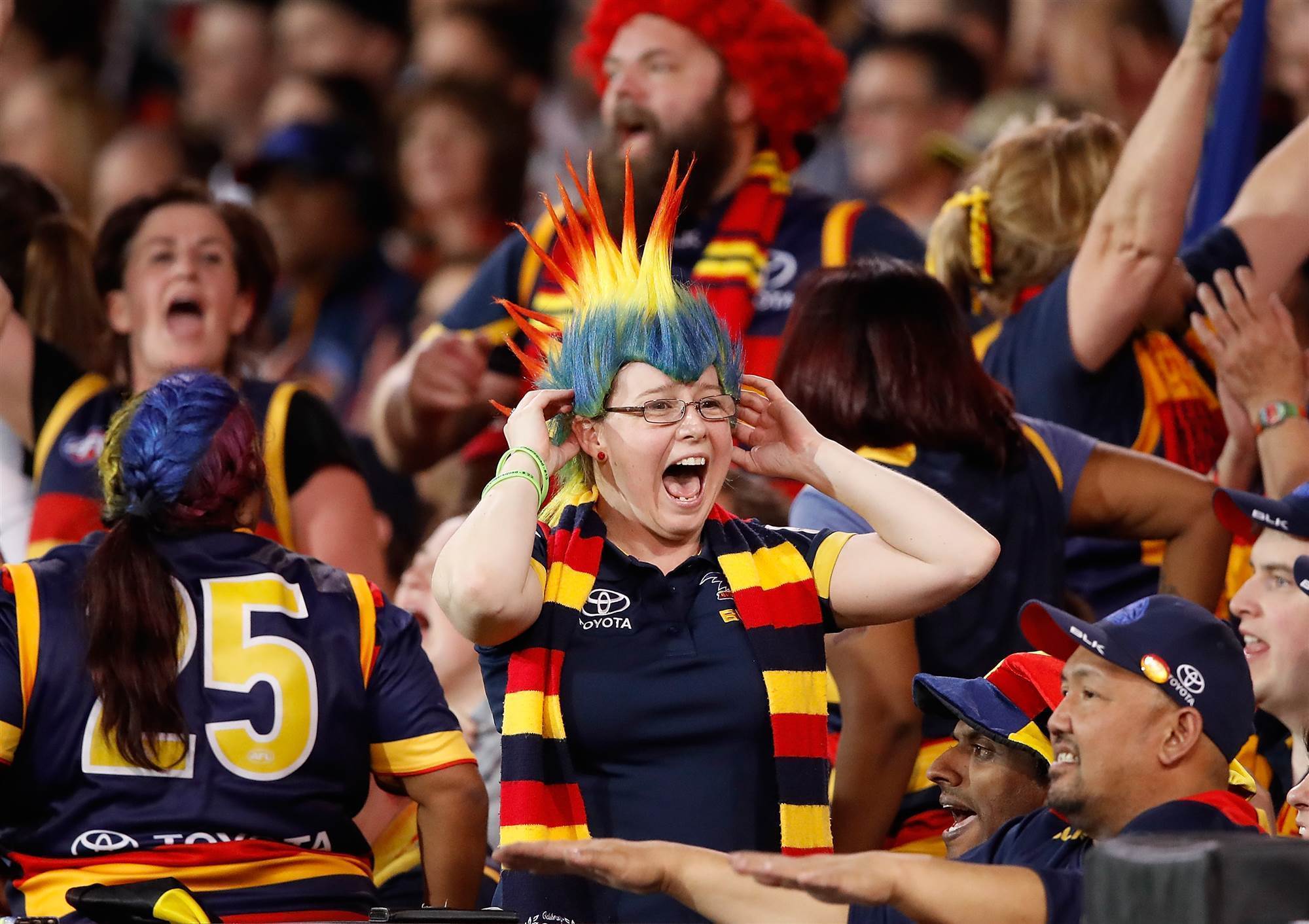 However, this influence on the umpires even so arguably does not apply for all non-victorian teams, leaving them at a disadvantage compared to other more supported clubs- especially teams based in the Rugby heartlands of Queensland and New South Wales. This was shown in the round previous by the fact Gold Coast, playing at home for the first time in 2018, lost the eventual free-kick count to Geelong. A similar fate also befell to Sydney, who lost the free-kick count by five to Carlton on Friday night. The crowds of 17,490 and 27,351 that attended the Suns and Swans game respectively is dwarfed by that of West Coast and Adelaide's crowds, both of which who managed around 50,000 each, and both of which who coincidentally dominated in the free-kick count- Adelaide ended up with 14 more free-kicks than GWS at the final siren despite being comfortably beaten.
By no means am I saying this is an unfair measure for clubs like West Coast and Adelaide- having loyal supporters who barrack for their team is not something that should be neglected, and if that support influences umpiring decisions then as I mentioned previously, it balances out the injustices and toll that taking fortnightly flights to the other side of the country does. However, this leaves other clubs such as the ones aforementioned from Queensland and New South Wales at a disadvantage, as the crowd influence on decisions that comes from getting 50,000 fans to each game is nonexistent. This is something in which the footballing media, primarily figures have forgotten- there's a simple solution to this issue and that's to get more people to the game, which in some ways is easier said than done.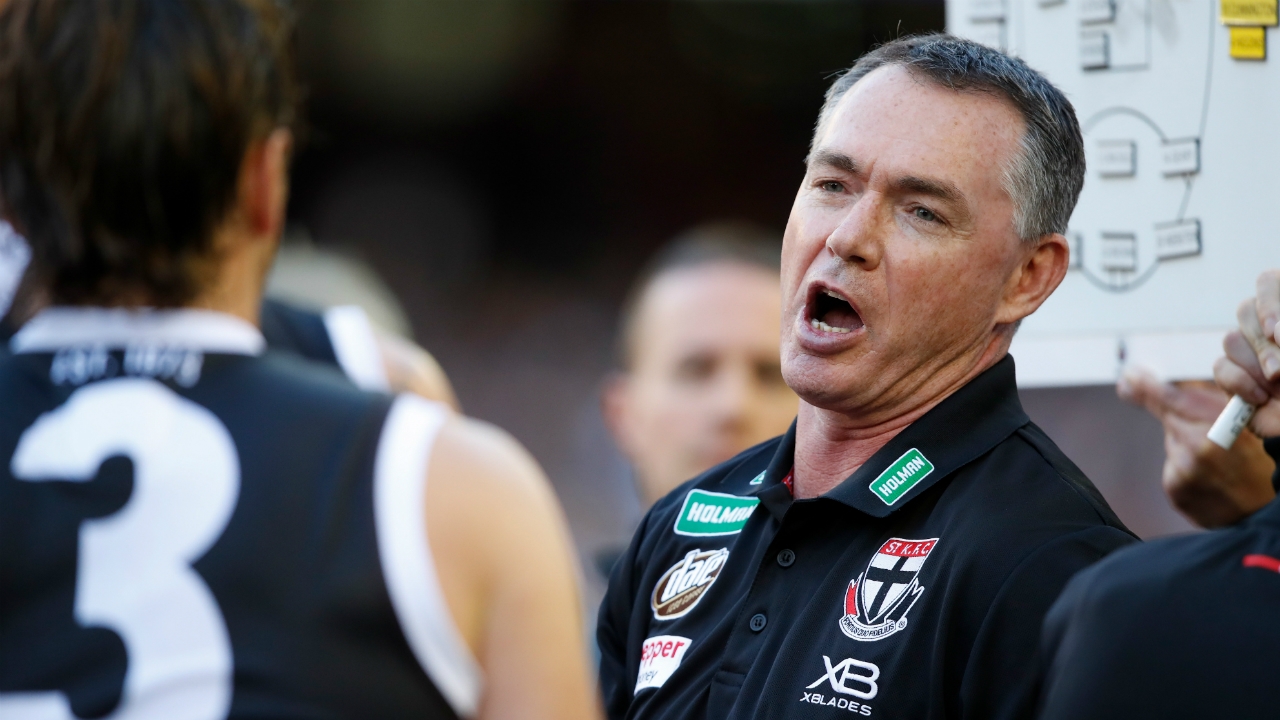 Coaches such as Richardson should be focusing on his team's performance rather than that of the Umpires. Umpires do not come out to a game with a vendetta against a certain team, they umpire the game impartially and by the written laws of the game. Yes, games of football can be shaped by umpiring decisions, especially given the above statistic on West Coast and St Kilda in matches in Perth, however there's no point in Alan Richardson worrying about something that he cannot control. Greater umpiring education and feedback to coaches can only do so much in curbing the subconscious influence fans have on umpires. The "noise of affirmation" will always exist, and should always exist- it's not in the business of the AFL to absurdly tell supporters they can't make noise to back their team. Arguably no football supporter goes to a game with the ambition of controlling the umpires- they're at the match to support their club, nothing more, nothing less. A statistic such as the one put forward to Richardson also doesn't take into account the unforced errors from his side, such as free kicks for out-of-bounds-on-the-full, thus free-kick counts don't always give a completely reliable outlook on the so called "bias"of the umpiring. However they are able to give some insight, as even without free-kicks for unforced errors the overall count still would still comfortably belong to the Eagles.
It's also not like the "noise of affirmation" doesn't exist in Victoria- even though many of the clubs have less support than that of the non-Victorian teams, the same sub-conscious "bias" exists within those umpiring the game. Take Collingwood for example, one of the biggest clubs in the league with support which is equal to or greater than a club like the West Coast Eagles. In their last game at the MCG against a non-Victorian club (last week against Fremantle) the Magpies comprehensively won the free-kick count unsurprisingly. Arguably the support of Collingwood fans and ratio of Collingwood to Fremantle supporters is the same as that of the West Coast versus St Kilda game, yet more of a stink is made because West Coast play games interstate. Crowd influence is not a purely an interstate thing, it happens all over the country, even in Victoria.
Yes, under supported Victorian teams like North Melbourne or St Kilda may not experience the "noise of affirmation" to the same extent of that of the AFL's bigger clubs, but the same goes for clubs like GWS, Sydney, Gold Coast and the Brisbane Lions.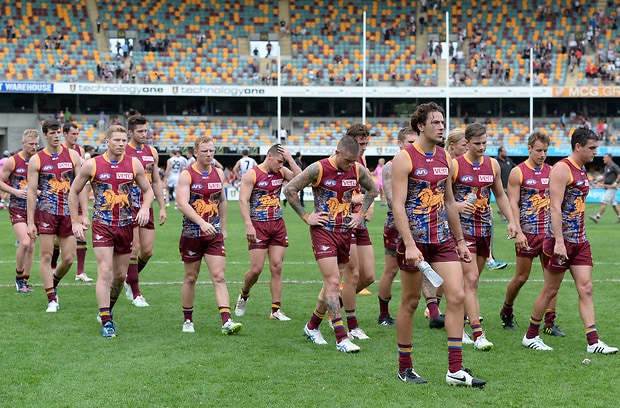 The AFL is not a fair competition- that's just the way it is, so there's no point in Non-Victorians whinging about it. The competition is a remnant of the old VFL and that's why we're left with a competition that has a flawed fixture and 10 out of 18 clubs based in Victoria alone. That's just the way it is, and it's probably not going to change anytime soon. The Victorian clubs will always have it easier, as is shown by the past five Grand Finals won by Victorian clubs over Interstate teams. But this crowd influence on decisions is not a remnant of the former state competition, it is simply something in which non-Victorian clubs deserve to have to stay competitive in a league dominated by Victorian powerhouses, and something which under-supported teams in New South Wales and Queensland are unfortunately denied.